Our standard machine and the model we have sold by far the most over the years. A powerful unit with different levels of additional features.
The machine has an excellent flow and work environment – only one heavy lift is necessary when the ready-washed hose shall be removed.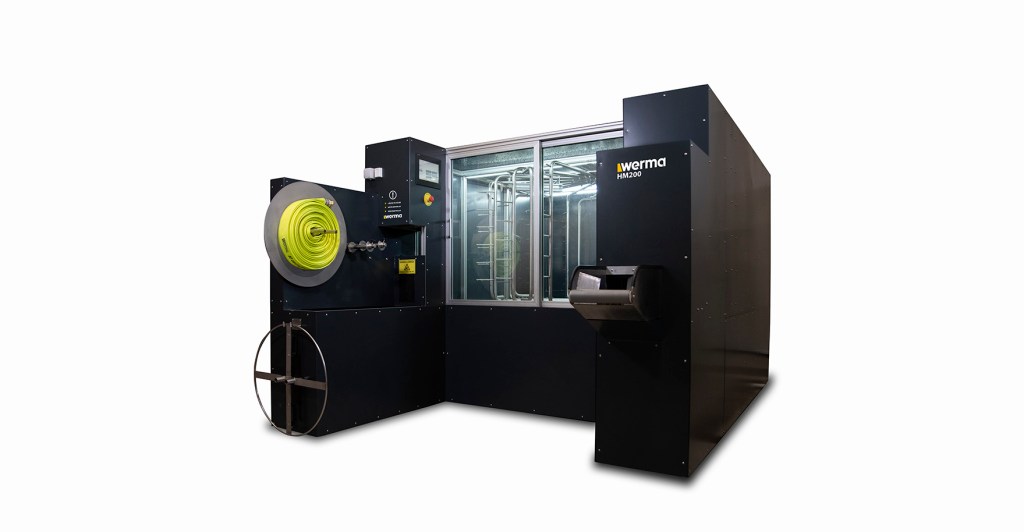 12 hoses are handled per hour, depending on hose dimension and test pressure time.
19-110 mm hose (110 mm optional)
Test pressure up to 18 bars
Full recycling and filtration of test water
Washes with both high pressure and brushes
Single or double winds
Machine dimensions 2300x3500x1800 (WxDxH)